ENTER TO WIN A

FREE "Softballa" Definition
T-Shirt
Brought to you exclusively by: SOFTBALLABOX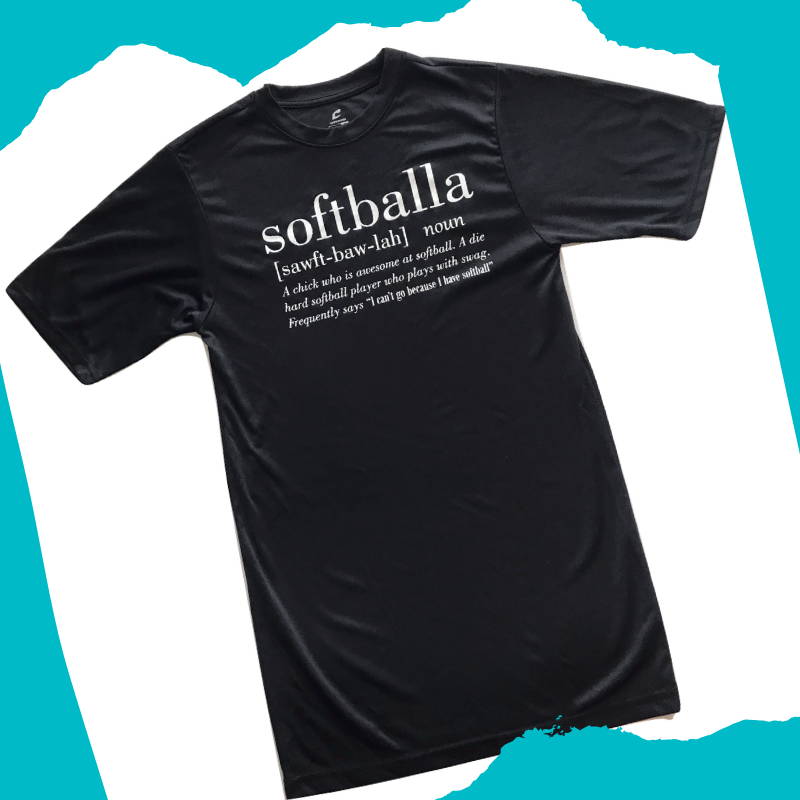 SOFTBALLA
"A chick who is awesome a softball. A die hard softball player who plays with swag. Frequently says, "I Can't go because I have softball"
ENTER YOUR EMAIL BELOW TO WIN A "SOFTBALLA" DEFINITION T-SHIRT
Dont Want To Wait? Grab Your T-shirt Now!
THE PERFECT GIFT FOR THE SOFTBALLA IN YOUR LIFE!
Softballa Box is your one stop shop to take your softball swag and game to the next level! Delivered to your door!

A subscription box that provides industry leading training tools, drills and of course gear! Achieve these 3 goals in every box:
EDUCATE - with tools & tips
EQUIP - with gear & swag
EXECUTE - on the field
The creators of SoftballaBox knew there was a need for on demand high level instruction, complete training packages for all ages and awesome gear that only a softball junkie would love! SoftballaBox combines the love for the game with the importance of the fundamentals to bring a one-of-a-kind subscription box to Softballas everywhere! Learn from D1 coaches, former college players and professional Softballas alike with their favorite tools, tricks, tips and of course, DRILLS to elevate every aspect of your game to the next level!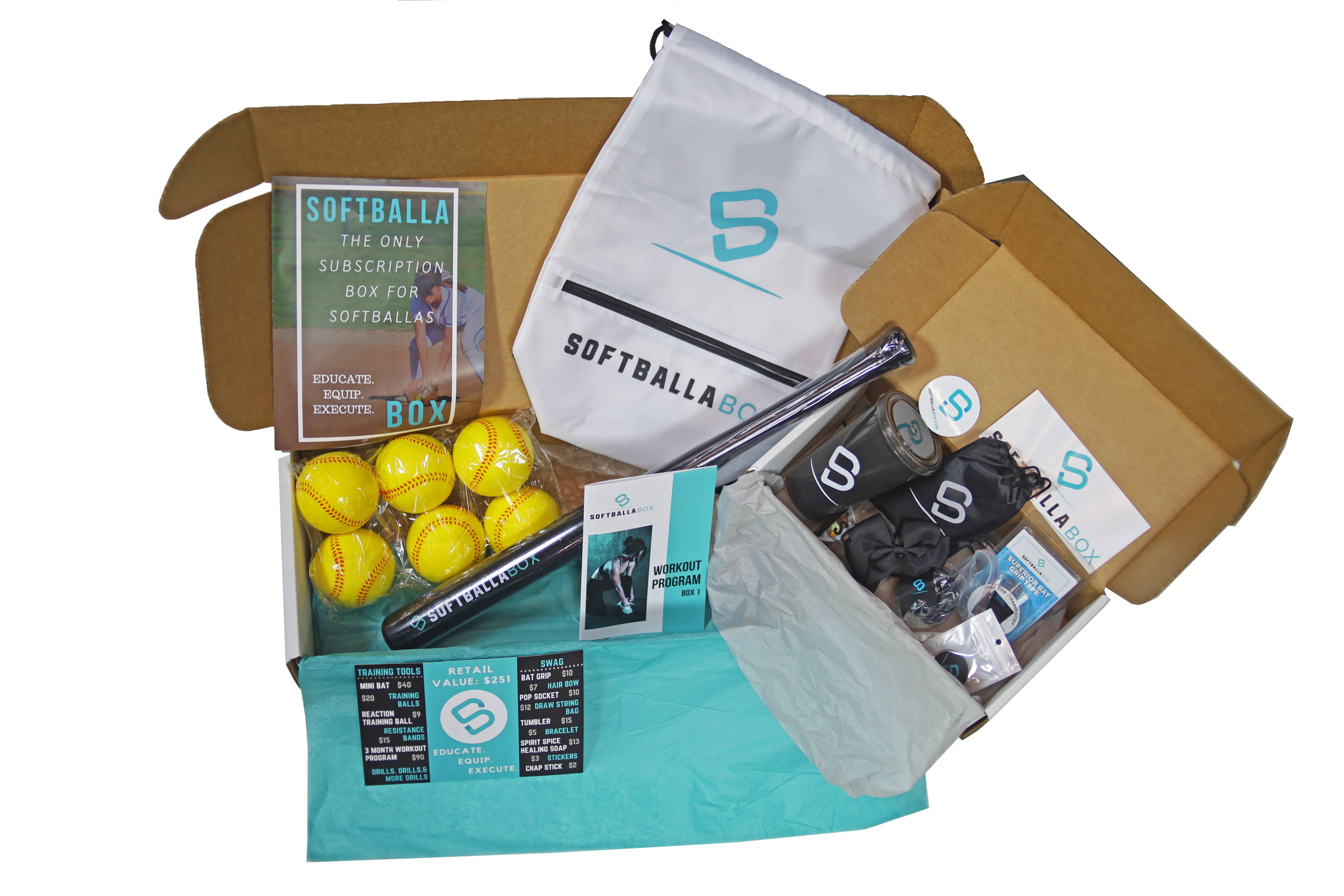 Everyone Loves SOFTBALLA BOX
"
"I love my SOFTBALLABOX! It has awesome gear and so many drills I can do by myself! My whole team wanted one when I brought it to practice."
"
"My travel team got a sneak peak at SOFTBALLABOX and as a coach I am all in! My girls are obsessed and I can't wait to see them learn and get better ."
"
"My daughter was so excited to get her SOFTBALLABOX! We surprised her and she couldn't believe how much awesome stuff was inside."
"
"SOFTBALLABOX makes life as a softball mom so much easier!! Delivered to our door and chuck fill of softball awesomeness."
"
"Y'all SOFTBALLABOX is the best! Can't wait to get my second box."
"
"A softball players dream! I can't believe how packed the box is and how good the drills are. "